A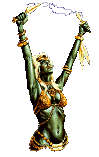 If you want to use your defult mp3 player then choose to use it instead.
If you dont have a mp3 player then you can download one from us.
Just click on the Live Wired link to listen to the station or to d/l the mp3 player.
The New Live Wired and Cyber Sanitarium banners were built by Mastermixer. Thanks Alot Nice work!

Search

Links

Weather

Contest

Business

Health

Enter

BBS

Learn

Links

Stuff

Books

eBiz

_D/L

_Mind

Radio

Play

Skins

News

More

Cover

Email

Home